Key Information
Directions:
Lot 50, 53, 54, 57, 58: Enter Nebraska Innovation Campus via Gate 2, which is at the intersection of Salt Creek Roadway and N. 21st Street.

Lot 56: Access from N. Antelope Valley Parkway.

Lot 52, 54, 60: Enter Nebraska Innovation Campus via Gate 1, which is at the intersection of Military Ave. and North Antelope Valley Parkway.

Lot 59: Access from Military Avenue.

Public Parking Info: Public parking is available on a single-match basis. Public parking areas can be accessed via Gate 4 along Salt Creek Roadway. Southbound traffic on North Antelope Valley Parkway may turn right into a gravel lot just south of the Transportation Services building for another public parking option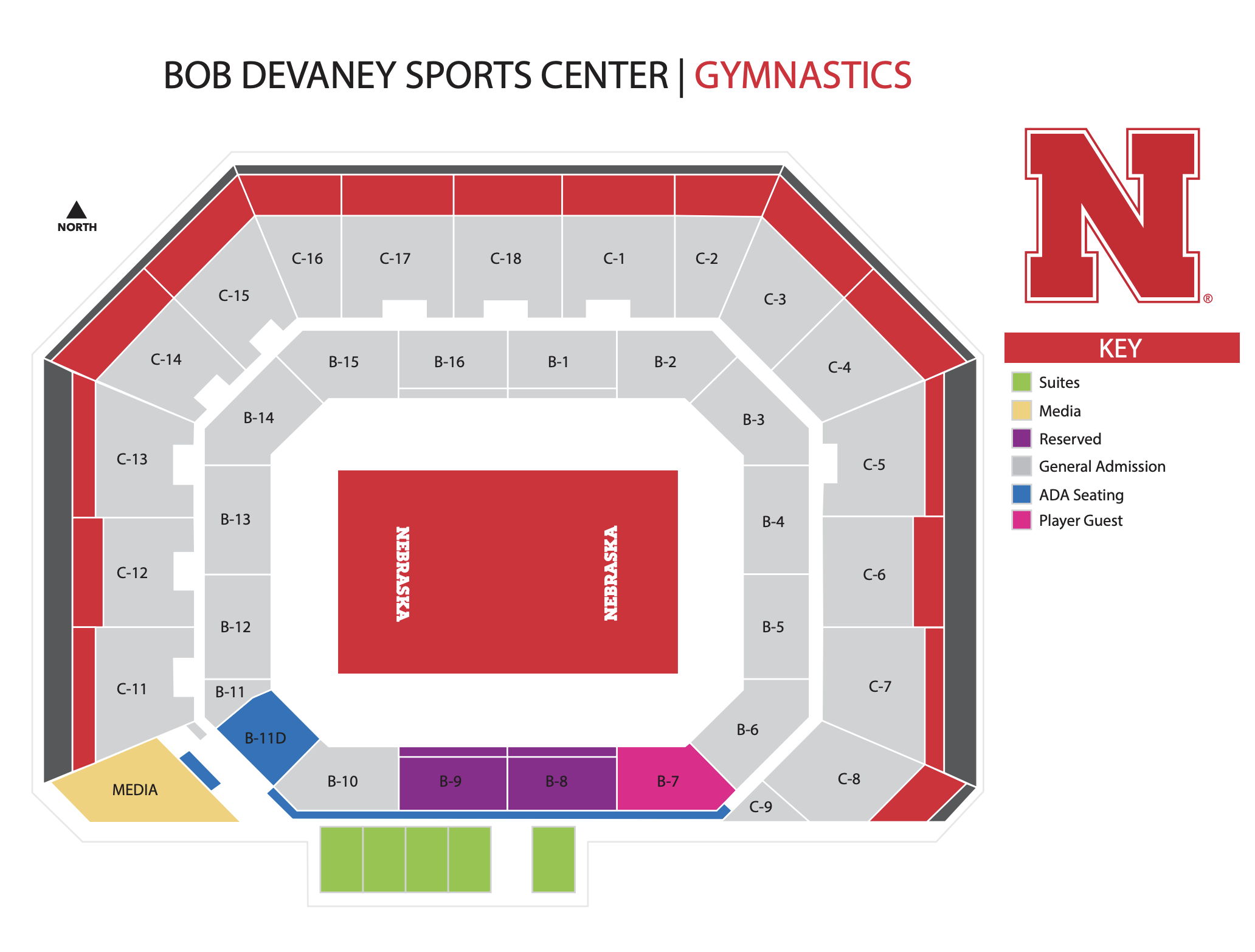 Buy From Authorized Ticket Sellers
Only individuals who purchase tickets directly through the Nebraska Athletic Ticket Office can be ensured to enter the event
Tickets purchased from other resale marketplaces (Craigslist, Ebay, Facebook, Vivid Seats, etc.) are not guaranteed as valid for entry
Counterfeit Tickets
Any counterfeit, invalid or altered tickets will not be allowed to enter the venue
The Nebraska Athletic Department has seen an increase in the amount of invalid and fraudulent tickets rejected at the gates on gameday. Here is some helpful information on purchasing University of Nebraska Athletic Tickets.
Where should I purchase tickets and who is an authorized seller?
Purchase at Huskers.com/tickets, by calling 800-8-BIGRED, in person at the Nebraska Athletic Ticket Office, or at the event.
How do I protect myself from ticket fraud?
The barcode is the most valuable piece of information on a ticket. Treat and protect the barcode as you would your bank and credit card information. The barcode is all that is needed to duplicate your tickets to use or sell, thus rendering your tickets worthless.
Buyer beware. When purchasing from an unauthorized seller, you as the buyer are assuming all risk.
What happens if my ticket is invalid at the gate?
If you experience issues with your tickets at the gate, please see a Nebraska Athletic Ticket Office staff member at the event.
Please contact Nebraska Athletic Ticket Office with any questions concerning ticket protection by calling 800-8-BIGRED or 402-472-3111 or emailing nebraska@huskers.com
Bags & Bag Search
Only clear tote bags no larger than 12" x 6" x 12" will be allowed into ticketed Nebraska events. One-gallon clear plastic bags and/or small handheld clutch purses (4.5" x 6.5") will also be allowed to enter. Please see huskers.com/bagpolicy for more information.

Code of Conduct
Nebraska Cornhuskers along with the Big Ten Conference and NCAA are committed to creating a safe, comfortable, and enjoyable sports and entertainment experience by promoting good sportsmanship through its athletes, coaches and spectators.

We encourage the spectators to support your team in a positive manner while at the same time showing respect to the participants, team personnel, officials and other spectators in attendance.

- Fans can enjoy the game day experience free from fighting, throwing objects, attempts to enter the playing field, political or inciting messages and disorderly behavior, including foul, sexist, racial, obscene or abusive language or gestures.

- Fans shall comply with requests from event staff regarding stadium policies and emergency response procedures.

- Fans may carefully return any ball that enters the stands to event staff or a ball kid on the court.

- Fans shall conduct themselves in a lawful manner to avoid incidents in the stadium and in the parking lots.

Ejection Policy
Fans that refuse to follow the direction of the Event Staff or designated security officials, or fail to comply with the Fan Code of Conduct may be subject to ejection without refund, revocation of season tickets and may be in violation of city ordinances, resulting in possible arrest and prosecution.

Emergency and Evacuation Procedures
Please report an emergency to the nearest event staff representative. In the event of an evacuation, please listen to the direction of the Public Address Announcer and/or event staff.

First Aid
The Red Cross provide emergency medical services at the first aid station located in the southwest corner of the concourse.

Gates
Doors open 90 minutes prior to the start of the match. If Nebraska is not playing in the first match, doors will open 60 minutes prior to the start of the match.

Lost & Found
On game day, found items can be located inside the Guest Relations Office in the Hendricks Training Lobby. Items can be claimed during the weekdays by contacting the Athletic Events office at (402) 472-1003.

Photography
Limited use of cameras and portable radios are permitted. Flash photography is prohibited. Game action may not be filmed and consideration of other spectators is expected.

Prohibited Items
Coolers, bags not conforming to the new clear bag policy, chair backs, noisemakers, glass bottles and cans, alcoholic beverages or controlled substances, video cameras, flags on poles, open umbrellas, and outside food and beverages. With the passage of the concealed weapons law in the state of Nebraska, fans are reminded that concealed weapons are not allowed on the UNL campus and are prohibited at all collegiate sporting events.

Re-Entry Policy
The Devaney Sports Center is a no re-entry facility. Patrons may not exit and re-enter the facility using the same ticket. There will be no exceptions for this policy.

Smoking/Tobacco Use
Smoking is not permitted inside of the Devaney Sports Center. This includes electronic cigarettes or other forms of electronic smoking.

Tailgating
The University of Nebraska promotes responsible tailgating. Please be considerate of those around you. Intoxication can lead to denied entry into the Devaney Sports Center.